Future Accused Of 'Ignoring' His Alleged Baby Mama And Eighth Child
22 October 2019, 11:58 | Updated: 22 October 2019, 16:23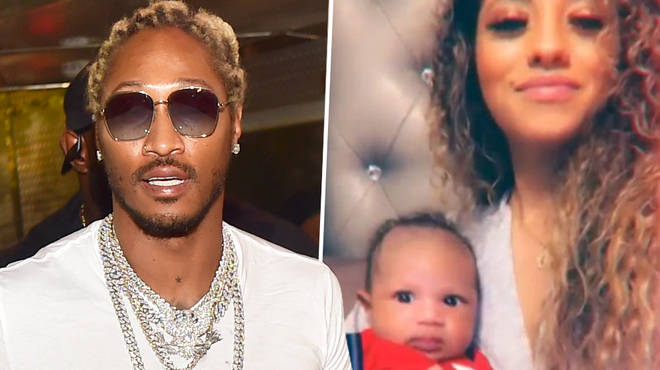 Future's alleged baby mama has filed paternity documents proving he's the father to his 8th child.
Future's alleged baby mama has filed documents, alleging that the rapper is the father to her 3-month-old son, Legend Ary Wilburn.
According to TMZ documents, Cindy Renae Parker, who is Future's alleged baby mother claims she's made repeated attempts to serve the rapper with papers, but has no cooperation from Future.
Cindy claimed that Future agreed to a paternity test, however didn't follow through. The "Mask Off" rapper apparently didn't make any moves on getting the paternity test done, after having agreed to it.
Due to Future avoiding Cindy, she has resulted to taking the rapper to court in order to solve the paternity case. However, Cindy initially wanted to solve this amicably and on their own.
TMZ's sources say Cindy got a judge's permission to serve Future's lawyers in his home state of Georgia, due to him being hard to track down.
Cindy and Eliza Reign are both Future's alleged baby mothers, who are trying to get Future to take responsibility of his alleged children.
Eliza Reign filed a suit weeks back for a DNA test as well as child support.