Future Breaks Silence After His Bodyguard Is Brutally Knocked Out In Viral Video
23 July 2019, 10:55 | Updated: 23 July 2019, 11:33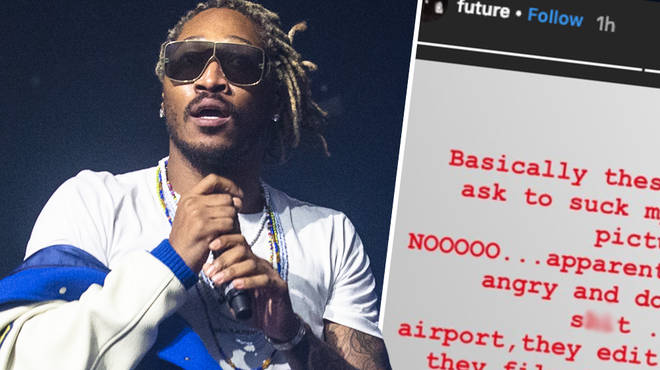 Atlanta rapper Future has broken his silence on his bodyguard getting knocked out in Ibiza. The rapper issues a statement on what went down...
Future has spoken out after a video of his bodyguard getting knocked out by alleged U.K "goons" in Ibiza has surfaced on social media.
The footage shows the "Mask Off" rapper's security guard getting knocked out cold by one man with his friends surrounding him in Ibiza (22nd Jul). The guys who were filming the video, heckled Future for standing in the back, while the incident occurred.
Earlier today (23rd Jul) Future took to his Instagram story to clear up his involvement in the Ibiza attack.
The 35 year-old rapper began to break down the story by stating"Basically these fake goons ask to suck my d**k for a picture I toldem NOOOOO," he wrote.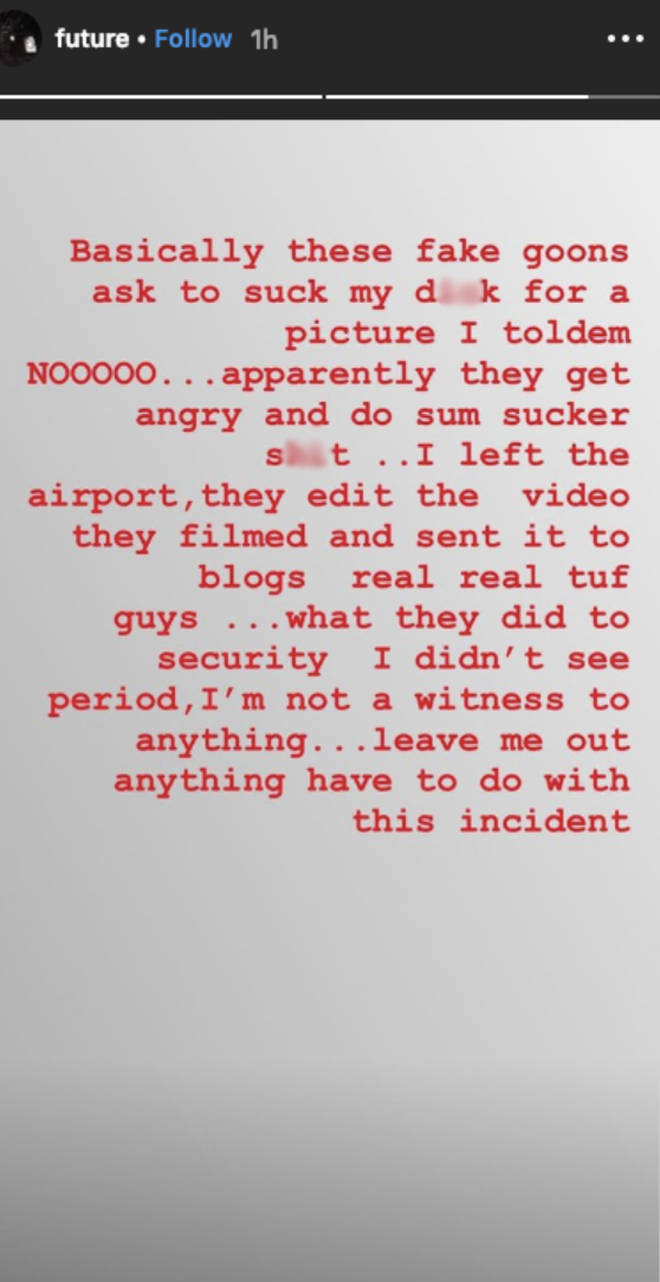 Future continued "Apparently they get angry and do sum sucker sh*t... I left the airport, they edit the video they filmed and sent it to blogs," he wrote.
He added "What they did to security I didn't see period, I'm not a witness to anything," he added. "Leave me out anything have to do with this incident" Future wrote.
VIDEO WARNING: This video displays graphic violence
According to TMZ, Future had just arrived at the airport and was making his way through the terminal when a large group of around 10 men asked him for a photo.
Future reportedly said: 'Not today, guys,' as he was tired after the long flight.
The guys reportedly began to shout racial slurs at Future and his security guard, then got angry to the point one man ended up knocking out his security guard.