Future Slaps Alleged Baby Mama With Gag Order After New Paternity Suit
29 August 2019, 11:14 | Updated: 29 August 2019, 11:36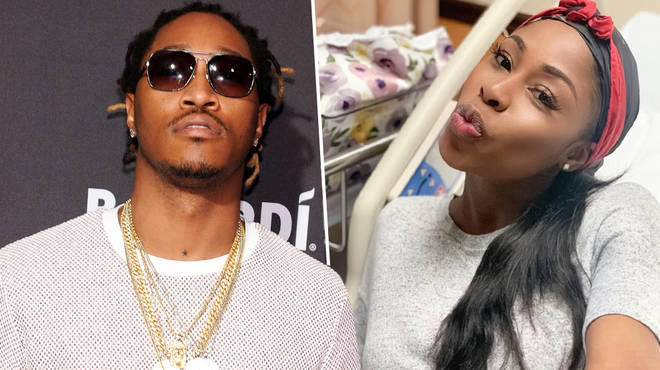 Atlanta rapper Future has responded to his alleged baby mama's paternity suit, with a gag order. The rapper filed hit back and filed legal paperwork against his alleged baby mama.
The alleged mother of Future's seventh child exposed the Atlanta rapper earlier this week of being a "deadbeat" father. Future's alleged baby mama, Eliza Reign revealed Future's mistreatment of her and the child.
The Floridian model, who has been claiming that Future is the father of her baby girl, issued a statement on Instagram after filing a paternity suit.
According to The Blast, the rapper reportedly filed legal paperwork against Eliza Reign, which requests for her to stay silent to ensure his name is protected.
Future reportedly quickly went to court to have his lawyer request a gag order on his alleged baby mama. The 35 year-old rapper allegedly asked the judge to have her stop sharing misinformation about him.
This court request comes after Reign took to Instagram to refer to Fewtch as a "deadbeat" an revealing how verbally aggressive he is via text.
However, instead of Future responding online, he decided to take the matter to the court.
The court hasn't come up with a conclusion and haven't decided whether to grant Future his gag order against his alleged baby mama.
Back in 2018, when Eliza Reign was pregnant with her baby girl, she revealed that her and Future has a two year on-and-off relationship.