Post Malone dating history: from Ashlen Diaz to MLMA
4 May 2022, 11:27
Who is Post Malone dating? Who are his ex-girlfriends and is he currently dating anyone?
Post Malone is going to be a father! The musician is expecting his first child with his current girlfriend, who remains out of the spotlight.
Post was previously romantically linked with South-Korean singer MLMA, an acronym for Me Love Me A lot.
While the 'Rockstar' rapper keeps his relationships private, rarely making any PDA's, he has been linked to a few women.
Here's what we know about Posty's relationships and ex-girlfriends.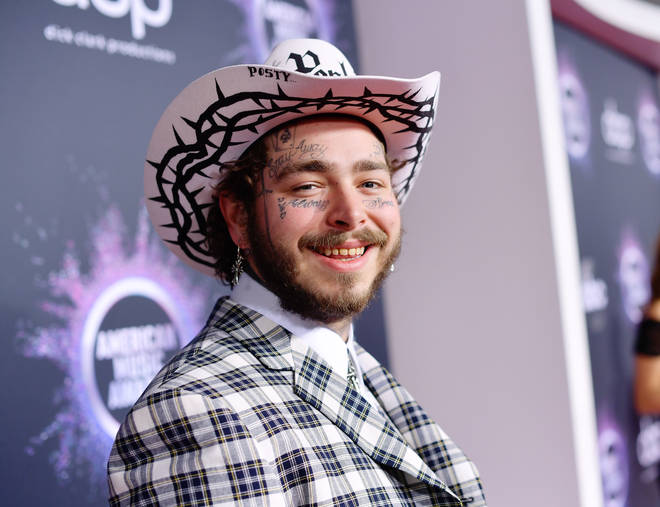 Unidentified Girlfriend

Post Malone is expecting his first child with his current girlfriend, who remains a mystery!

"I'm excited for this next chapter in my life, I'm the happiest I've ever been, and for since I could remember I was sad," Post told TMZ in May 2022.

"Time to take care of my body and my family and friends, and spread as much love as we can every day."

Post and his girlfriend are thought to have celebrated their pregnancy with a party for friends and family in Southern California.

TMZ reported that Posty's girlfriend has never spent any time in the spotlight, and the couple have been building their relationship in private.

MLMA

MLMA.

Picture: Instagram

Post Malone was first linked to Korean singer and visual artist MLMA in early 2020.

MLMA – which stands for Me Love Me A Lot – fuelled dating rumours after she shared a few TikToks with Post.

The South-Korean born star, whose real name is Baeck Ye-jin captioned a video "He is so cute".

The video was of Post Malone video strumming on a banjo. MLMA shared another clip that showed the two of them cuddling in the studio.

MLMA shares a cute snap with Post Malone on Instagram.

Picture: Instagram

While the pair never officially confirmed their relationship, MLMA seemed to subliminally nod to the rumours after posting more photos of Posty in August 2020.

Kano Shimpo

Kano Shimpo.

Picture: Instagram

Post Malone reportedly dated model Kano Shimpo for three months, from August until November of 2019.

Kano Shimpo is a well-renowned model. However, not much is known about their relationship. The pair did a good job at keep it under wraps.

Ashlen Diaz

Ashlen Diaz.

Picture: Instagram

Post Malone and Ashlen Diaz began dating in 2015.

The couple went public with their romance during Post's first performance on The Breakfast Club.

According to Posty, the pair met at work and it was love at first sight.

In 2018, the couple broke up after three years together; the reason for the split is still unconfirmed.

This was Malone's longest relationship that we know of.