Where Is Euphoria Shot? Filming Locations For The HBO Series Revealed
27 June 2019, 12:43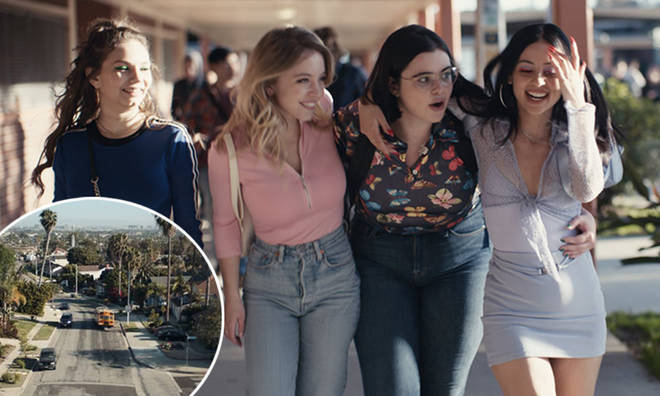 Fans want to know where popular new HBO drama Euphoria is filmed.
Following a group of troubled teens, new HBO series Euphoria - starring Zendaya, Jacob Elordi and more - is already a hit with fans.
And as much as viewers are into the gripping storylines, they're also curious to know where the Drake-produced series is shot.
We reveal where the show is filmed...
Where is Euphoria set?
While we see long-stretching boulevards lined with palm trees, with a city in the distance, it's not actually stated where Euphoria is set.
One of the main characters, Rue, describes her upbringing as "a middle class childhood in an American suburb."
It is also suggested that the HBO series is supposed to be based in LA county, California, but the creators decided not to go into specifics, seeing as the show focuses of the misuse of drugs and features a lot of debauchery.
What are the filming locations for the hit HBO series?
Thanks to the cast's Instagram snaps, we can confirm some of the filming locations include Ulysses S. Grant High School in LA, Del Amo Fashion Center in Torrance, California, and Sony Pictures studios.
In a recent Instagram Story, Sydney Sweeney filmed Jacob Elordi being mobbed by fans at the high school, and actress Barbie Ferreira also snapped some behind-the-scenes shots.
As well as being the filming location for Euphoria, Grant High School was also the set for That 70s Show, True Blood, Saved By The Bell and more.
Various cast members, including Jacob Elordi and Barbie Ferreira have also shared pics from Sony Studios in LA.
Some of the scenes shot at the studios include the opening episode, in which Rue gets high at a party and the camera gives the illusion of the room spinning. The crew achieved the look by using a rotating room within the studios.
Finally, the Del Amo Fashion Center in Torrance, California, was also used as a filming location for Euphoria. The scene where Nate is stalking Tyler was shot there.