Old-School R&B Songs Playlist: 23 Classics To Take You Right Back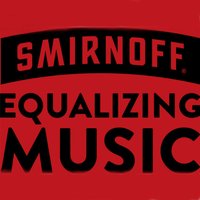 Promoted by Smirnoff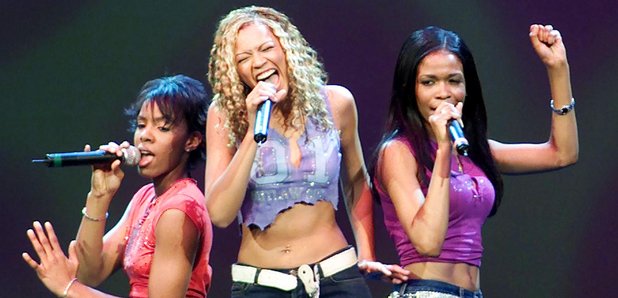 From Tamia to R Kelly, TLC to Aaliyah, we rounded up some of Capital XTRA's Reloaded favourites...
If you can't get enough of Reloaded on Capital XTRA, this is the playlist you need in your life.
We've rounded up 23 old-school R&B tracks that defined their era but sound as fresh today as they did back then, when TLC were topping the charts and R Kelly and Mary J Blige were the newbies on the block.

Usher - 'Burn'
Usher is the king of throwback 00's R&B! What an anthem...
The Fugees - 'Ready Or Not'
When Lauryn Hill, Wylcef and Pras linked up, fans knew to expect classics!
Destiny's Child - 'Say My Name'
Before Beyonce began slaying as a solo act, she was creating magic with her fellow members of Destiny's Child.

Tamia and Fabolous - 'Into You'
We're taking you back to 1998 when Tamia and Fabolous teamed up for this soulful single off Tamia's self titled album.

SWV - 'Someone'
Sisters with Voices, better known as SWV, hooked up with the biggest producer/ artist of the year, then known as Puff Daddy, for 'Someone.'

R Kelly- 'Your Body's Calling'
Written and produced by R Kelly, it's hard to believe this song is now over 20 years old. It reaches number two on the rnb chart, only to be held back by his protege Aaliyah's 'Back And Forth.'

Aaliyah - 'At Your Best'
18 years after it was first released by The Isley Brothers in 1976, Aaliyah released the beautiful 'At Your Best (You Are Love)' as the second single from her debut album 'Age Ain't Nothing But A Number.' To this day the song is an Aaliyah favourite, with Drake sampling it on his 'Unforgettable' track and more recently, Frank Ocean recording a beautiful cover of it as a tribute to Aaliyah on her birthday this year.

Faith Evans - 'You Gets No Love'
Taking it back to 2001.

Ruff Ends - 'No More'
This song might have spent only one week on the top of the US R&B chart but 15 years after its release, no one can get enough of it.

Joe - 'Lets Stay Home Tonight'
Because what old-school r&b playlist would be complete without Joe?

Dru Hill - 'Tell Me'
How's this for a throwback? Dru Hill performed 'Tell Me,' their debut song, while guest-starring in the third season premiere of 'Moesha,' back in 1997.

Jon B - 'Don't Talk'
Donell Jones - 'You Know What's Up'
Donnell Jones hit song 'You Know What's Up,' featuring TLC's Lisa 'Left Eye' Lopez was one of the defining songs of the late 90s, reaching number two on the UK singles chart.

Mary J Blige - 'You Remind Me'
It's hard to believe that Mary J Blige released this as her first single all the way back in 1992. All these years later and the r&b queen's vocals sound just as perfect on her new material.

Maxwell - 'Ascension'
Relive what the chart sounded like in 1996.

D'Angelo - 'Brown Sugar'
We know that no one can get enough of D'Angelo's new album, but let's take a second to appreciate this.

Foxy Brown Feat. Blackstreet - 'Get Me Home'
Foxy Brown hooked up with Blackstreet for the first single from her debut album.

Zhane - 'Mr DJ'
Is there anyone that doesn't love this gold-certified 1993 single?

LL Cool J - 'Lounging'
If you don't know this song from being a huge LL Cool J fan, you might know it from featuring in the 1997 Kenan and Kel film 'Good Burger.'

Busta Rhymes and Mariah Carey - 'I Know What You Want'
One of Mariah's biggest hits for years, 'I Know What U Want' stayed in the US top 40 for 21 weeks and entered charts worldwide.


Blackstreet - 'U Blow My Mind'
Blackstreet's back!

TLC - 'Creep'
The lead single from TLC's 'CrazySexyCool' album won the trio a Grammy Award for 'Best R&B Performance by a Duo or Group With Vocals.

Notorious B.I.G. - 'Big Poppa'
To round-up, we'll leave you with one of the 90s most iconic hip-hop songs.