Janet Jackson documentary: air date, trailer & how to watch in UK
28 January 2022, 13:24 | Updated: 28 January 2022, 13:26
When is Janet Jackson's documentary coming out? How can I watch it in the UK? Here's everything you need to know...
Janet Jackson is releasing a documentary based on her rise to fame. The superstar will be delving into her private life in the upcoming documentary, titled Janet.
The four-hour special marks 40 years since the release of Janet's first self-titled album. The star aims to follow her wide-spanning career 'in her own words.'
Here's everything we know about the documentary...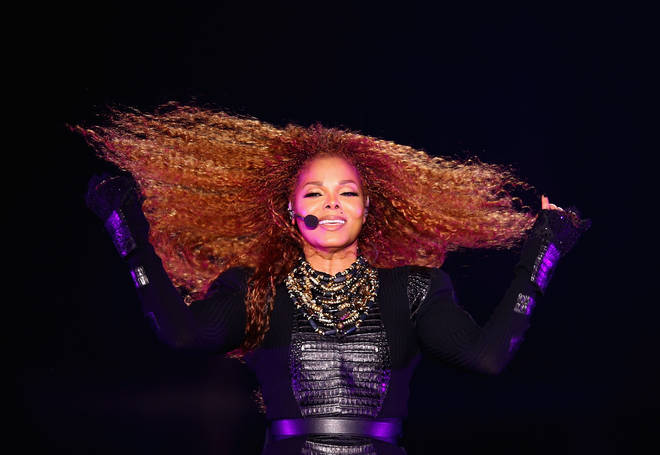 What will the documentary be about?

The documentary will reveal more about Janet Jacksons life, challenges, expose private situations and will include exclusive footage.

She will explore themes of drug addiction, race relations, sexuality and more throughout the documentary.

Fans will be see never-seen-before footage of Janet on and off the stage as well as her relationship with her brother – the late King of Pop, Michael Jackson.

Viewers all also see Janet's perspective following the infamous Superbowl incident which involved American singer Justin Timberlake.

In 2004 Super Bowl at the Superbowl, Janet suffered a wardrobe malfunction when Justin tore off her corset and bra exposing her nipple, as they performed together. 

Janet Jackson and Justin Timberlake performed at the Super Bowl XXXVIII Halftime Show in 2004. Picture: Getty

Despite Justin being the one to expose Janet by ripping her clothing, the 54-year-old singer was under public scrutiny.

She was forced to apologise while also being fined and blacklisted by MTV and US radio at the time. 

Viewers may potentially witness another surprise as the SexyBack performer might reunite with Janet to discuss the 2004 incident.

When will the documentary air?

The 'That's The Way Love Goes' singer's documentary will premiere on Monday January 31, with the second episode airing the next day.

In the US, viewers will have earlier access to the documentary as it will be released on Lifetime and A&E on January 28 over two nights.

What is the trailer?

The extended promo gave fans insight into Janet's private and professional life, along with A-list appearances from Mariah Carey, Missy Elliot, Janelle Monae, Teyana Taylor, Tyler Perry, Samuel L Jackson and more.

'There's a great deal of scrutiny that comes with having that last name,' Janet says during the trailer.

The official synopsis reads: 'Janet has enjoyed immense success but also seen incredible tragedy. She has endured a tumultuous private life in the face of extraordinary public scrutiny.

'With no stone left unturned, Janet Jackson lifts the lid on her private life for the very first time and reveals the most intimate moments of the star ever caught on camera.'

How can I watch the documentary in the UK?

In the UK, fans can tune in and watch all four episodes on Sky Documentaries and NOW from Monday, January 31.

It is made up of four parts, with the first two parts airing Monday, January 31, and the final two parts airing Tuesday, February 1.

The Jacksons photographed on August 17, 1978. Picture: Getty

If you're not a Sky customer, you can sign up for their Sky Ultimate TV package for £26 a month as part of an 18-month contract.

Alternatively, Janet Jackson will also be available to watch on streaming service NOW, with all four episodes being available starting Monday, January 31.